Thanksgiving Curry Night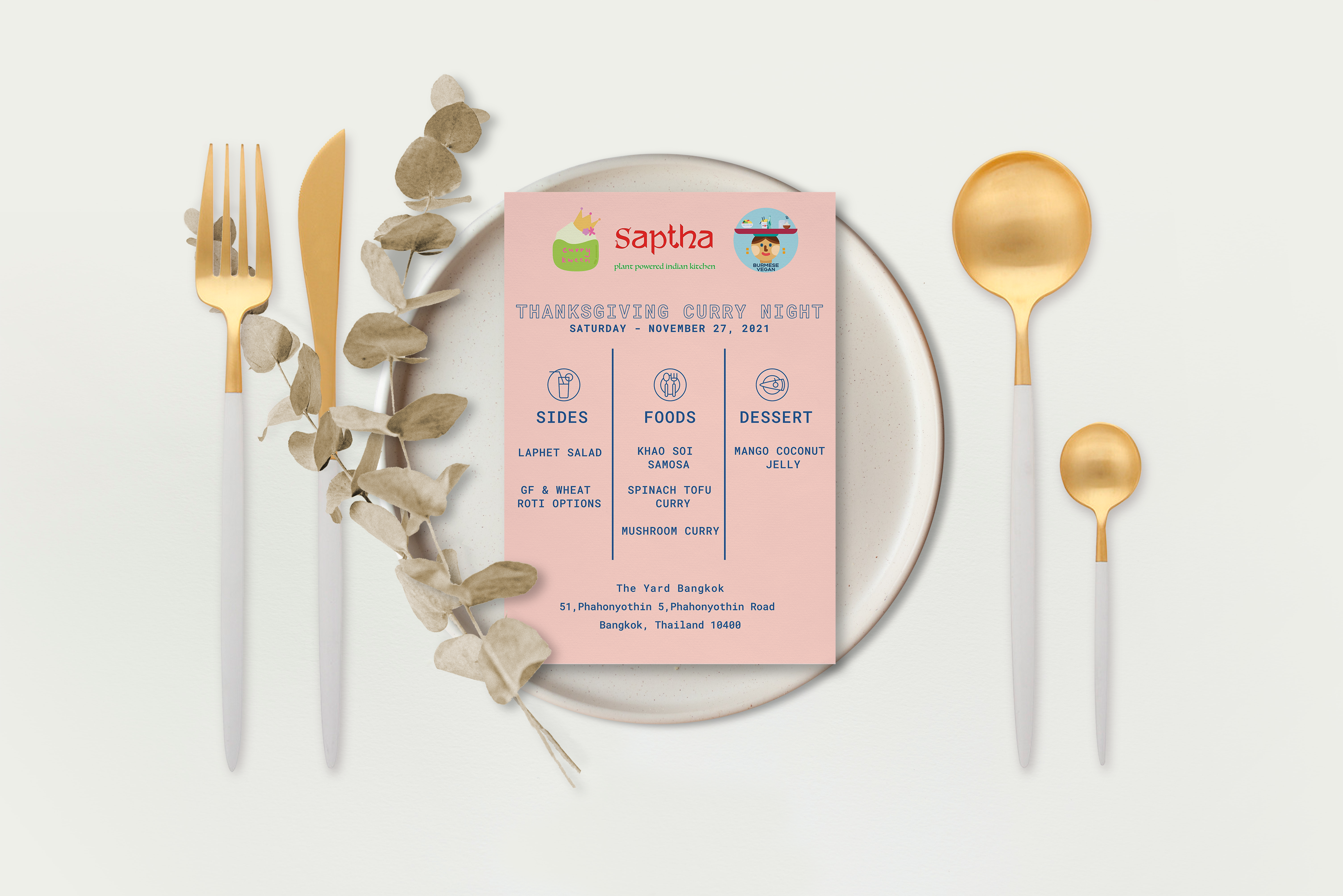 For Thanksgiving, Burmese Vegan teamed up with Saptha Indian plant-powered restaurant and Curry Kween of The Courageous Kitchen for Thanksgiving Dinner. It was a unique collaboration of Indian, Thai, and Burmese spices and flavor to create an exciting five-course dinner: Burmese Salad, Thai Khao Soi, Samosa Smash, followed by Indian Nans and Curries. We ended the set by serving savory Burmese mango jelly dessert.
National Pride of Myanmar
It was a success, and everyone enjoyed the efforts of the Curry Night. So, what did Burmese Vegan serve at the dinner exactly? We served our national pride, fermented tea leaves salad, as a starter.
Tea Leaves Salad is made with fermented young tea leaves, which we pickled with a little bit of salt, chilly, and lime to flavor that sourness and spiciness for a uniquely tangy taste. We mix that with extra crunchy fired mixed beans of split peas, broad beans, peanuts, and flat beans to add nutty and beany flavors to the salad. We also combine that with chopped cabbage, tomatoes, and shredded carrot to add different sweetness and flavors from fresh vegetables. I mixed all of those mentioned earlier and sided with green chilies, chopped garlic, lime wedge, and topped with crispy shallots to add the extra sweetness for the whole salad plate.
Last but not least, we came up with this Burmese sweetness and dessert called Mango Coco Jelly, which is made with fresh mango puree, coconut milk, Agar Agar, sugar, and salt. We paired it with a mixture of cashew yogurt and passionfruit sauce by Ms. Panisha, of Curry Kween, from The Courageous Kitchen.
A well-known Burmese saying goes, "Mango is the king of fruit." Recalling our traditional quote, I wanted to serve this Mango Coconut Jelly. Sweet and sour flavors of mangoes blended with creamy coconut milk, there is heaven to tone down all the spices you have gotten from curries and spices in previous courses of the night. 2 tones traditional dessert which got everyone's love.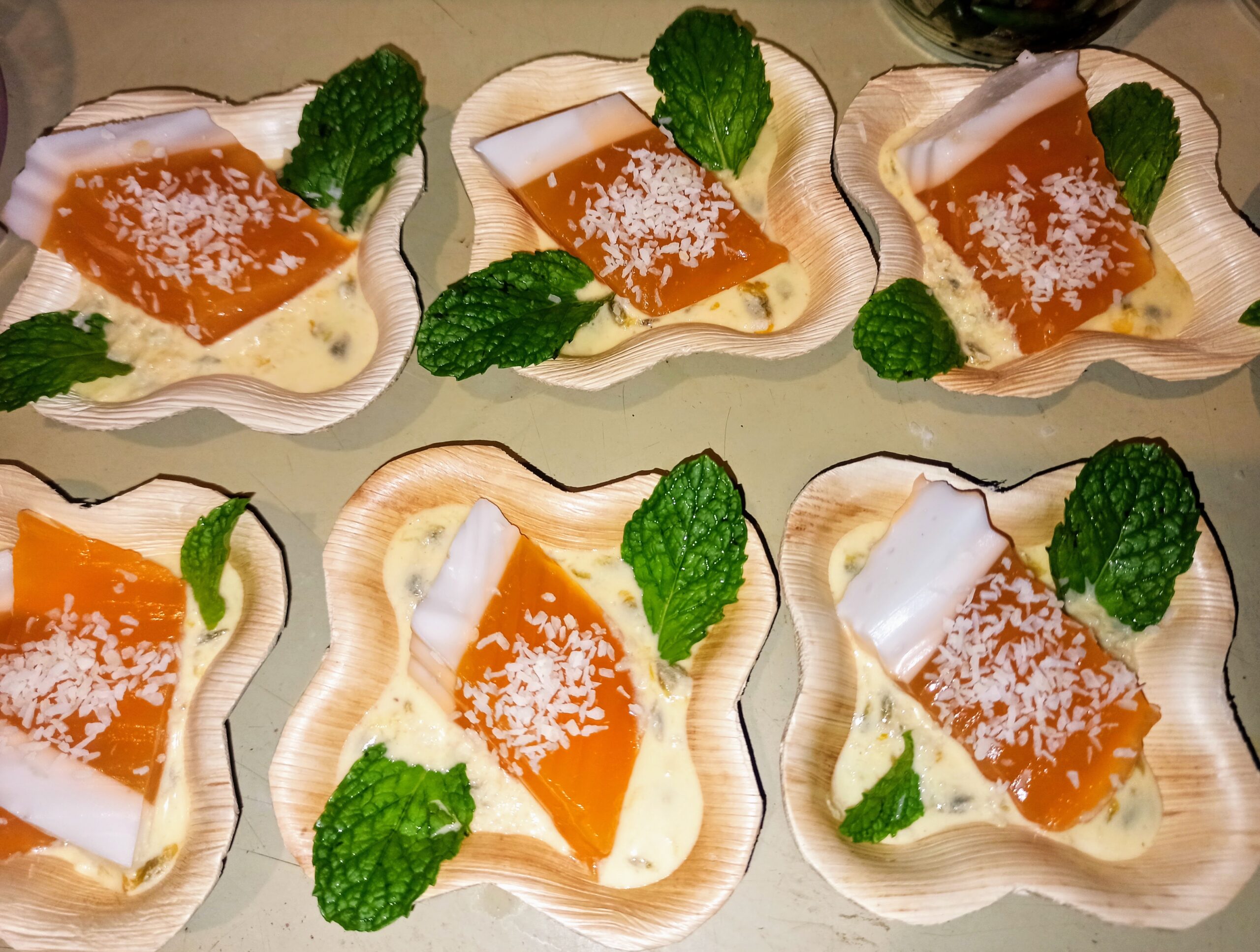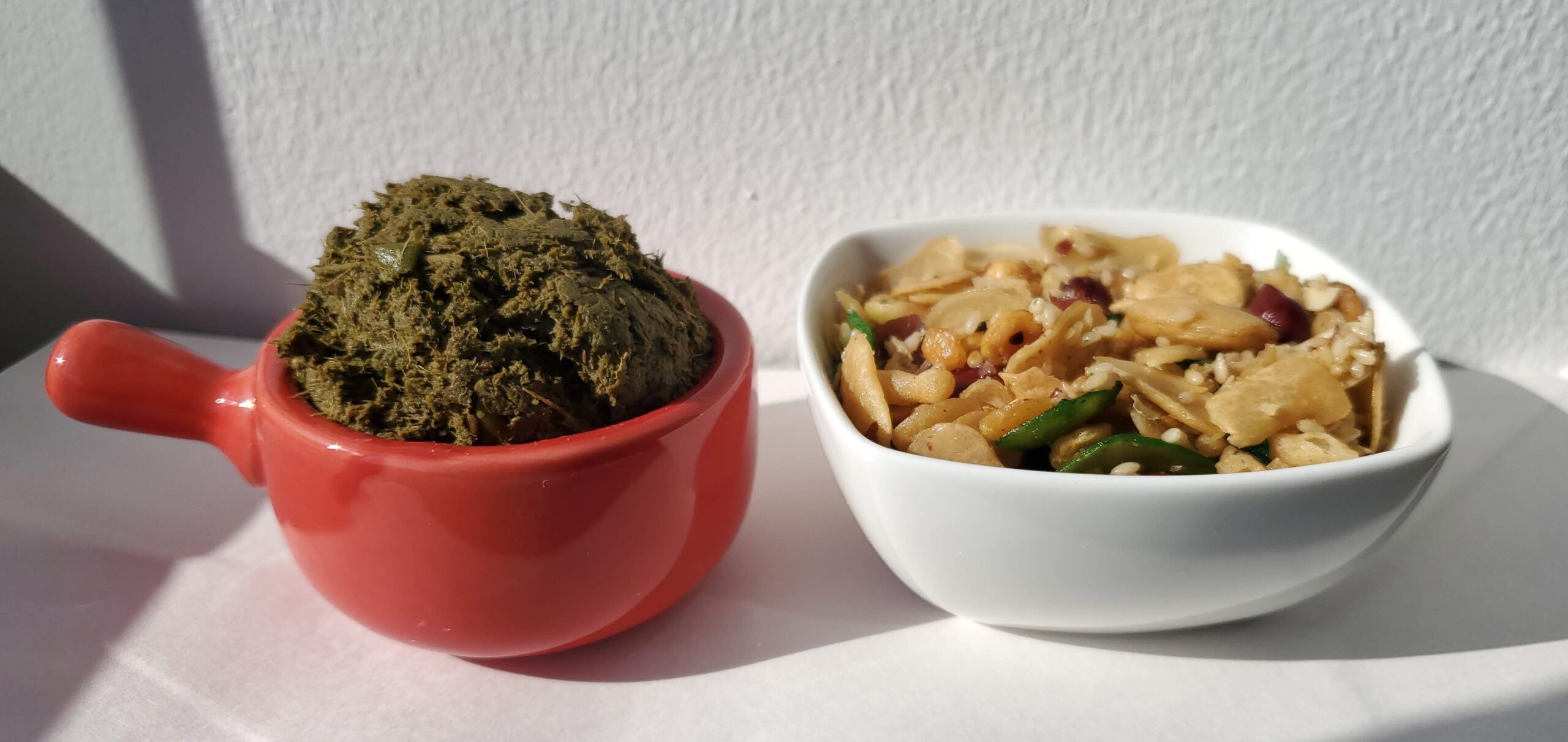 If you want to recreate Tea Leaves Salad, give it a try with our Marvelous Laphet and Crunchy Delight mix.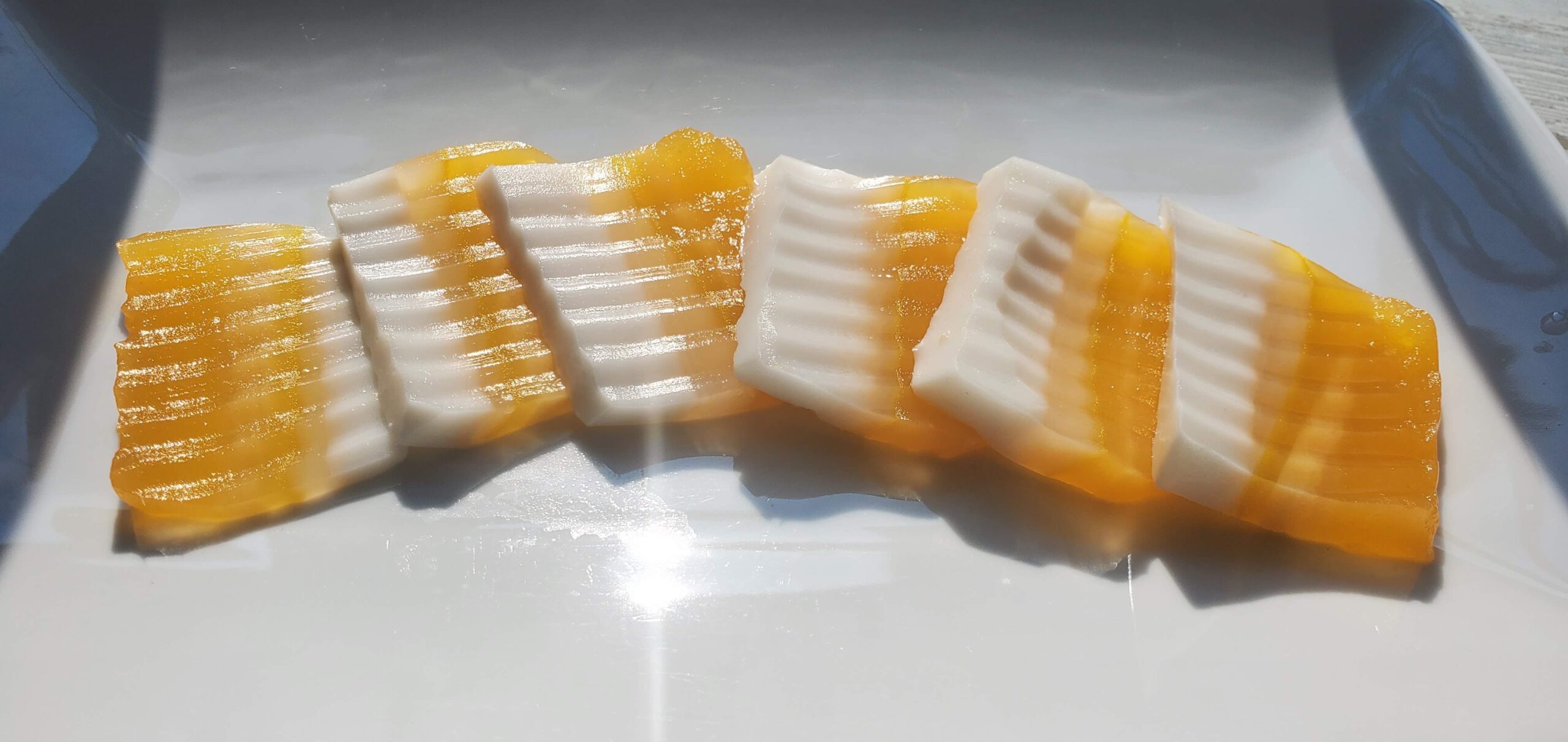 For Coco Mango Jelly, you can order for catering or big orders at our sister brand, Delicious Burma, via IG and Facebook channels.