Green Peppers Paste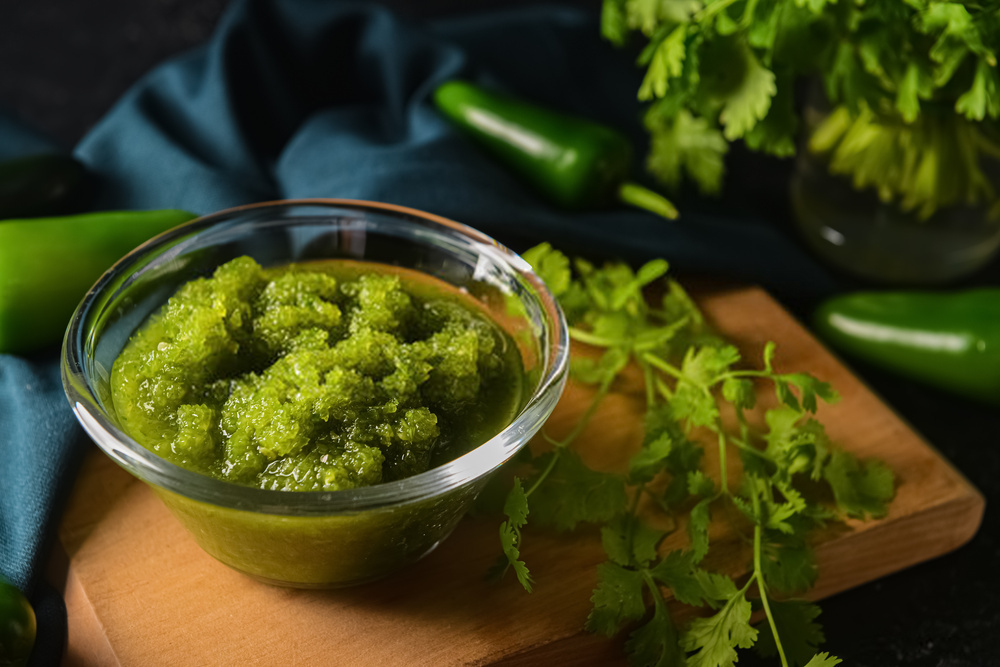 20 minutes
super easy
5 servings
There is another condiment in Burmese cooking and households which they make it often; that is Green Peppers Paste. You can enjoy it as a fresh dip, as an ingredient in cooking, as a sauce, and mix with other fresh ingredients.
Very easy to make in modern days because of food processors. If not, we would be mixing and grinding in stone grinders like in a traditional and old-day way. The right ratio of ingredients is needed to make a fresh and tasty paste but it is very free to adjust the flavors of paste according to your personal preference. I love mine with extra parsley as the aroma of parsley is so refreshing for me.
Normally, you can make it fresh and use it quickly. But if you would like to keep it for few days and few more servings, keep it in a glass jar and let it sink under oil. Another hack is you can freeze it in portion.
Adjust Servings
20

pieces

Long Green Chillies

5

Cloves of

Garlic

2 or 3

Bunch of

Parsley

2

Stems of

Lime Basil

4

Plants of

Culantro

1/4

Teaspoon of

Salt

Half

Teaspoon of

Seasoning Powder
To Keep for Longer Time
60-75

ml of

Sunflower Oil

Any light flavor oil would work.
Directions
1.
Chopped and mixed all ingredients in food grinder or processor to blend quickly. Add a bit of water if you want to thin down the texture of the paste.
Notes
You can use this in sauce or dips or in cooking as well.