Beansprout and Tofu Stirfry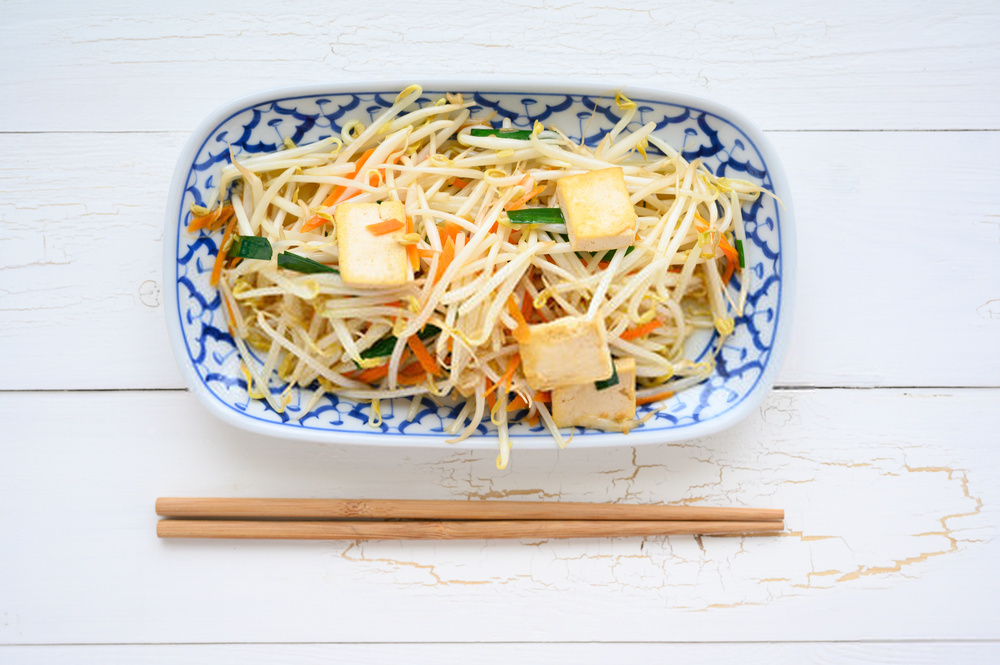 20 minutes
medium
2 servings
Beans Sprout and Tofu Stirfry is classic go-to stirfry in Burmese and Asian dining tables. From children to elders, everyone enjoys this kind of dish. It also makes a lovely side-dish to pair with any kind of food and it goes well in everyone's home regardless of social class, religious and cultural background. Very simple to cook and serve with rice, which creates total comfort from your taste buds and to your soul.
Adjust Servings
250

gram of

Bean Sprouts

200

gram of

Tofu

1

medium

Onion

1

small

Carrot

2

stems of

Spring Onion

1

tablespoon of

cooking oil
Directions
1.
Preparation
Wash the Bean Sprout and soak in salt water for 5 minutes. Then drain them in basket. Chop the Onion, Carrot, Spring Onion and Tofu in the sizes you want.
2.
Cooking
Heat the oil in pan and fry chopped Onion lightly along with chopped Carrot.
3.
When Carrot is cooked, add Tofu and fry them until it gets a little golden color.
4.
When Tofu turned golden, add Beans Sprouts and Salt, stir-fry all together until Beans Sprout gets soft.
Notes
You can add 2 spoons of soy sauce if desired but less salt if you would use soy sauce.