Tofu and String Beans Stir-fry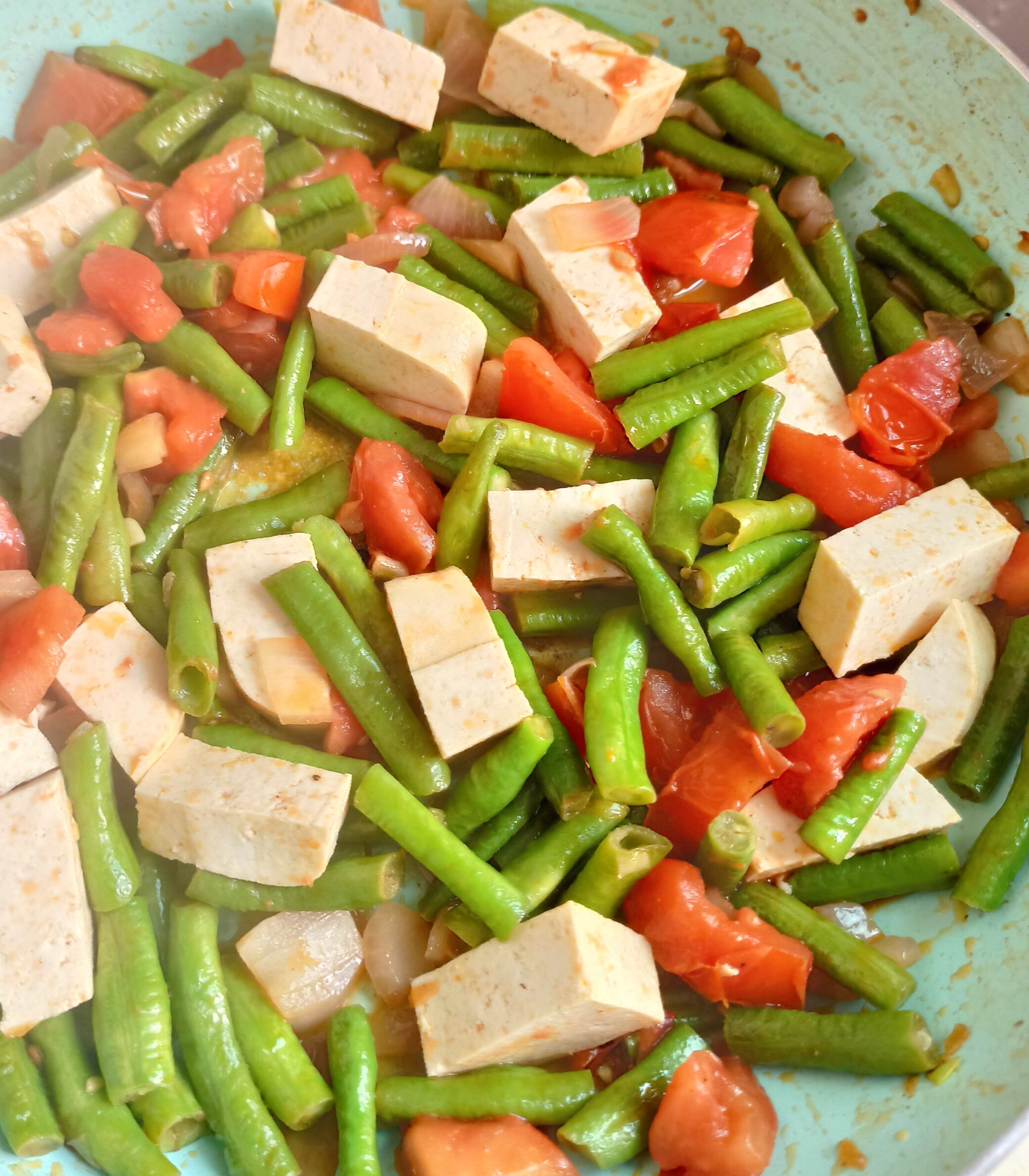 20 minutes
easy
3 servings
Simple stir-fry with balanced flavors of sweet, sour, salty from natural vegetables and white bean curd, Tofu was a middle man to balance and enhance this dish. Just simply loving and comforting for your meal.
Adjust Servings
250

gram of

String Green Beans

400

gram of

Tofu

1

big

Tomato

1

medium size

Onion

3

tablespoon of

Soy Sauce

or a bit of Pink Salt and Nutritional Yeast.
Directions
1.
Preparing
Wash String Beans and cut them in size you like. Wash Tomato and cut them in size you desire. Peel Onion and chop them finely. Cut the Tofu in cubes.
2.
Cooking
Heat the a little oil in pan and saute the chopped Onion when the pan and oil is heated.
3.
Add String Beans and Tomato when Onion is sautéed. Also add 3 spoons of Soy Sauce.
4.
When String Beans are cooked, add Tofu and stir-fry for 5 minutes more in high heat.