Pan-Fried Okra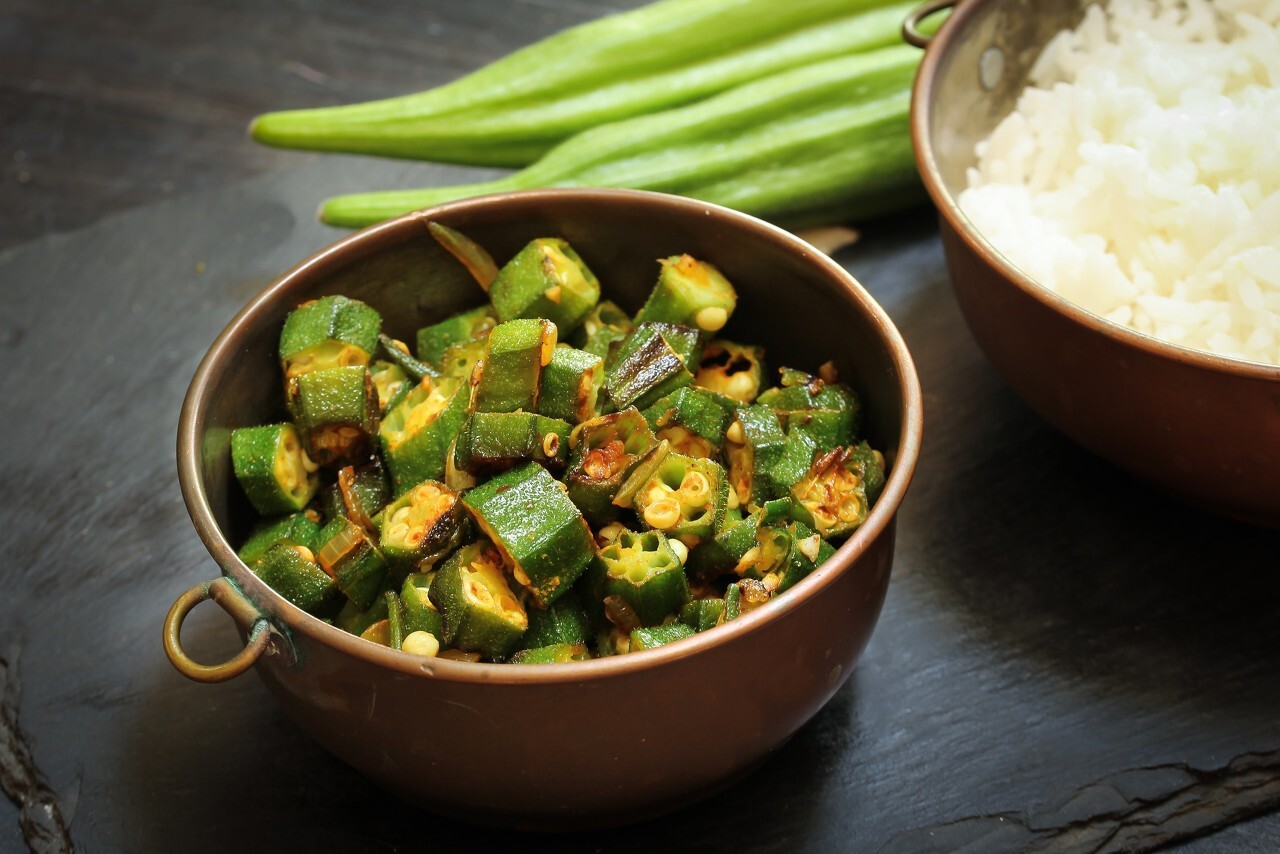 20 minutes
super easy
2 servings
Okra is tropical vegetable and It is widely use in Asian meals. When I was younger, I called them Ladyfingers. Burmese has difficult name to call them, Yone BaDayThee.
My people cook and serve Okra in many ways such as boiled and dip in some paste/sauce, cook in soups and stews, fry on pans or grill them on charcoal stoves and mix as salad.
Okra is rich in fibers, vitamins, proteins, minerals and antioxidants. It is fulfilling and quite heavy to digest. So, it is perfect to eat when you are on your calories and fats limit diet.
Adjust Servings
400-500 gram

gram of

fresh Okra

1

medium

Onion

2-3

cloves of

Garlic

1

tablespoon of

cooking oil
Optional
A pinch

of

White Pepper

You can sprinkle White Pepper after cooking and when serving the food on plate.
Directions
1.
Preparation
Wash and slice the Okra. Chop the Onion and Garlic finely.
2.
Cooking
Heat the oil in the pan.
3.
Add chopped Garlic and Onion when the oil is heated.
4.
After Garlic and Onion got cooked and soft, please add Okra in pan.
5.
Stir fry the Okra with Onion, Garlic and a pinch of salt until it is cooked.
Notes
Serve with steamed rice or flat bread or coucous.