Making Garlic Oil for Burmese Salads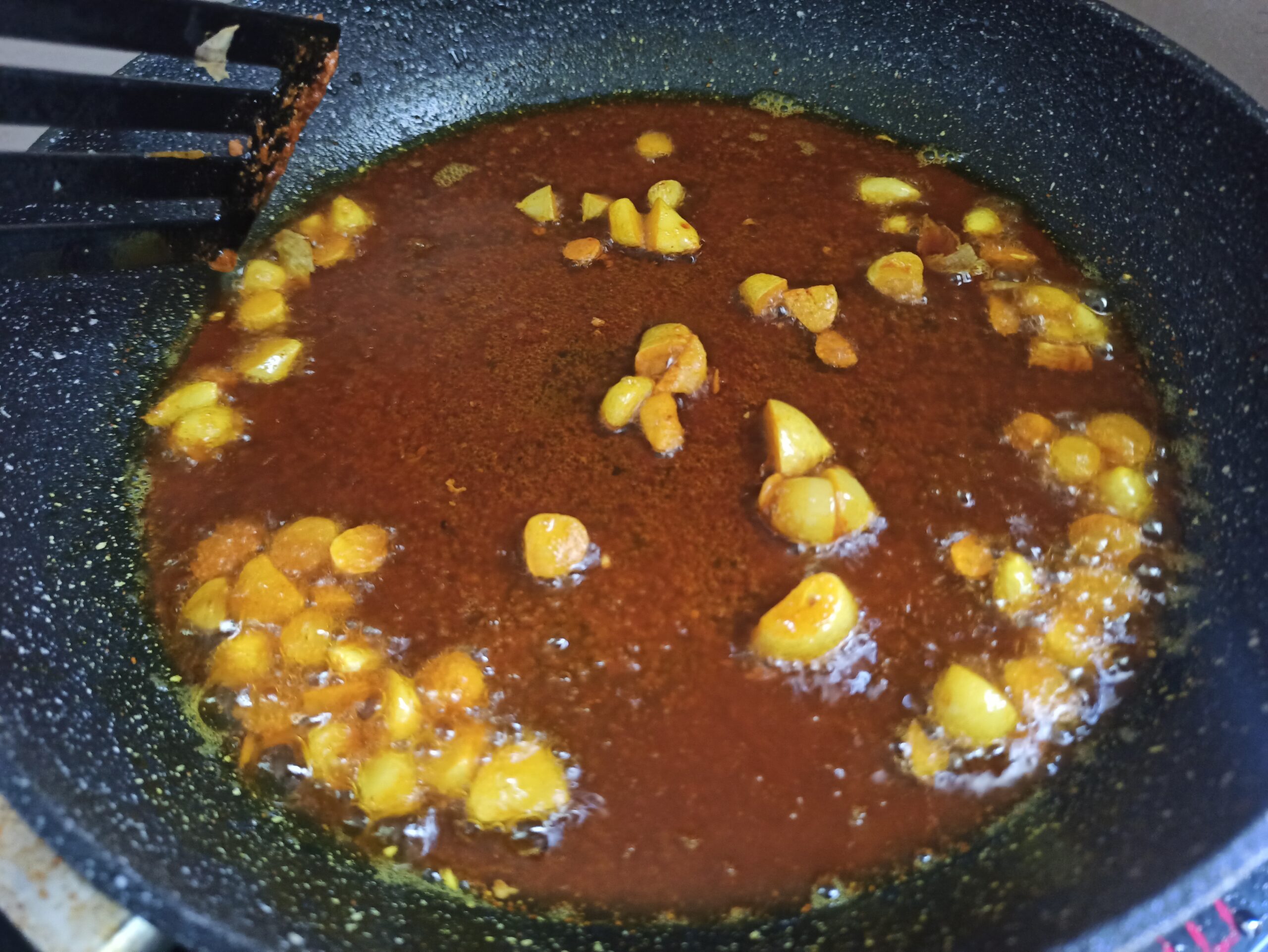 Burmese salads are not made with dressings like others. We have staple ingredients in all of our salads; there are chilies/ garlic/ onion- oil, roasted chickpea flour, and soy sauce ( for a vegan version, traditionally, they use fish sauce ). At least those three ingredients are must-list ingredients in our salads, either with vegetables or noodles, or rice.
All Burmese households have oil cooked with onion, garlic, and chilies in glass jars as kitchen necessary items. They smell great; they add flavors and colors to our salads. Sometimes, we pour any of those oil on top of rice, sprinkle salt and eat with something crispy or fries, making easy and comfortable food for traditional Burmese people.
The following information is to make Garlic Oil. You can store it in a glass jar for few weeks at average room temperature.
Adjust Servings
2

whole big

Garlic

1

teaspoon of

Tumeric powder

200

ml of

cooking oil

Groundnut Oil makes the smell most amazing.
Directions
1.
Preparation
Peel all the garlic cloves, and finely chopped to all of them.
2.
Cooking
Heat the oil in very high temperature.
3.
When the oil gets bubbly, decrease the heat to medium and add chopped garlic.
4.
Add one tablespoon of Tumeric powder on top of garlic and stir them well.
5.
Cook them until all the garlic chips get golden brown and crispy.
Notes
Adjust the heat to medium to medium high level not to burn your garlic.
After that, cool the garlic oil and pour into jar when it gets cool down. You can store in room temperature and use it as you desired.