Coconut Rice ( Rice Cooker Version )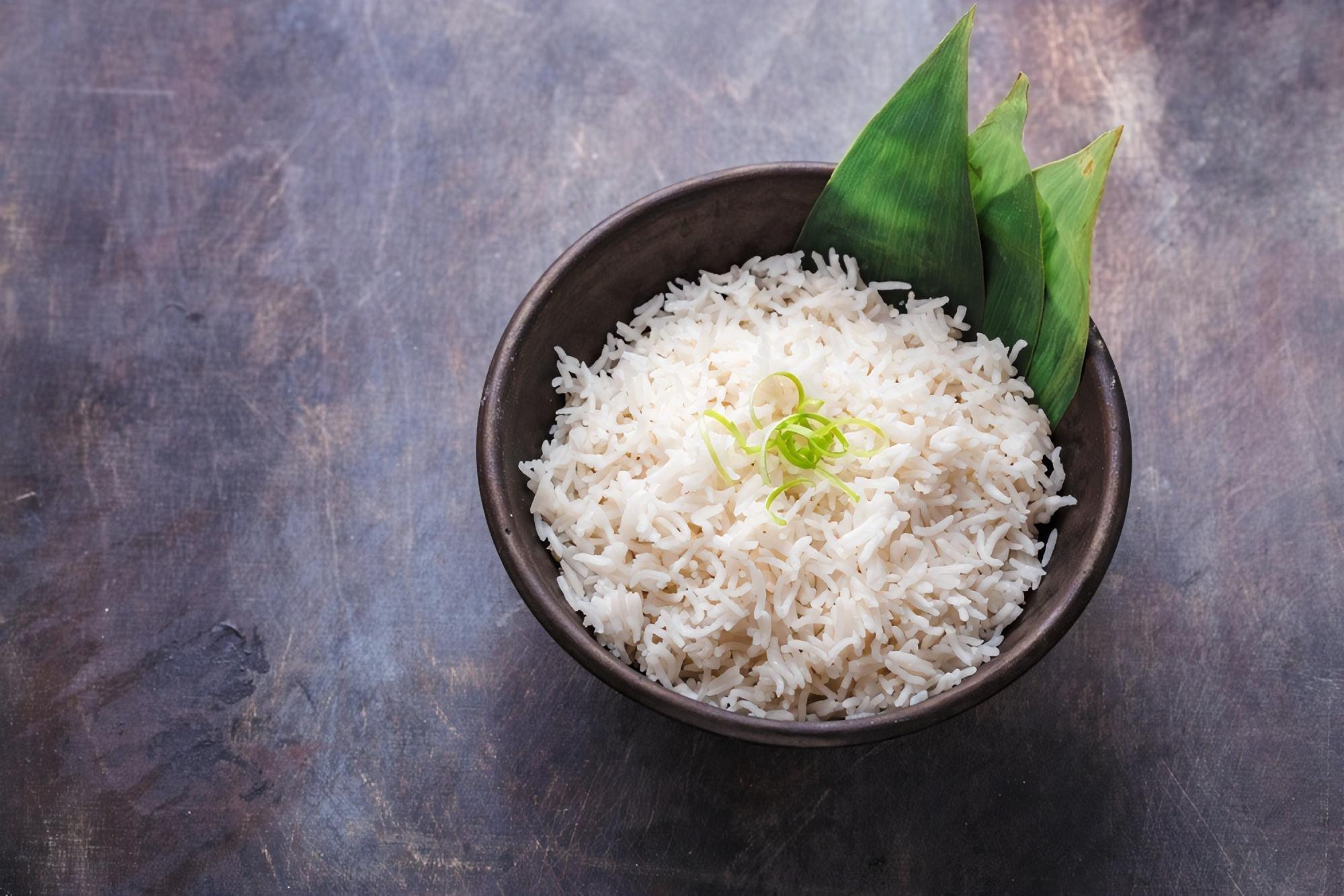 30 - 40 minutes
super easy
6 servings
When rice is steamed systematically in the rice cooker with coconut milk, coconut oil, and onion, you cannot ignore its texture's creamy and moist-sticky flavor. With the sweet aroma of coconut milk, sweet taste from all other ingredients, this coconut steamed rice hits your taste buds in the best savory and subtly sweet sensation.
This Coconut Rice is the best made with long grain rice or Thai jasmine rice, as my friendly advice.
Adjust Servings
5

Cups of

Jasmine Rice

I measure with plastic cup from rice cooker set.

500

ml of

Coconut Milk

3

Tablespoons of

Coconut OIl

1

piece of

Chopped Onion

⅓

Teaspoon of

Salt

2

Tablespoons of

Sugar

3

Cups of

Water

I use traditional way which my finger dipped in rice cooker to measure the water. Water level has to be after 1-1.5 mark of your index finger.
Optional
2 - 3

sticks of

Cinnamon

You can also try ingredients like Bay Leaves and Pandan Leaves
Directions
1.
Wash rice and add 3 cups of water.
2.
Add 500 ml of Coconut Milk.
3.
Add oil, salt, sugar and chopped onion. Stir all the ingredients well in rice cooker pot.
4.
Cook in rice cooker. You can top with cinnamon if you would like that flavor in your steamed rice.
5.
When the rice is cooked, you can pair with anything you would like to serve with.