Pan-Fried Potato and Red Kidney Beans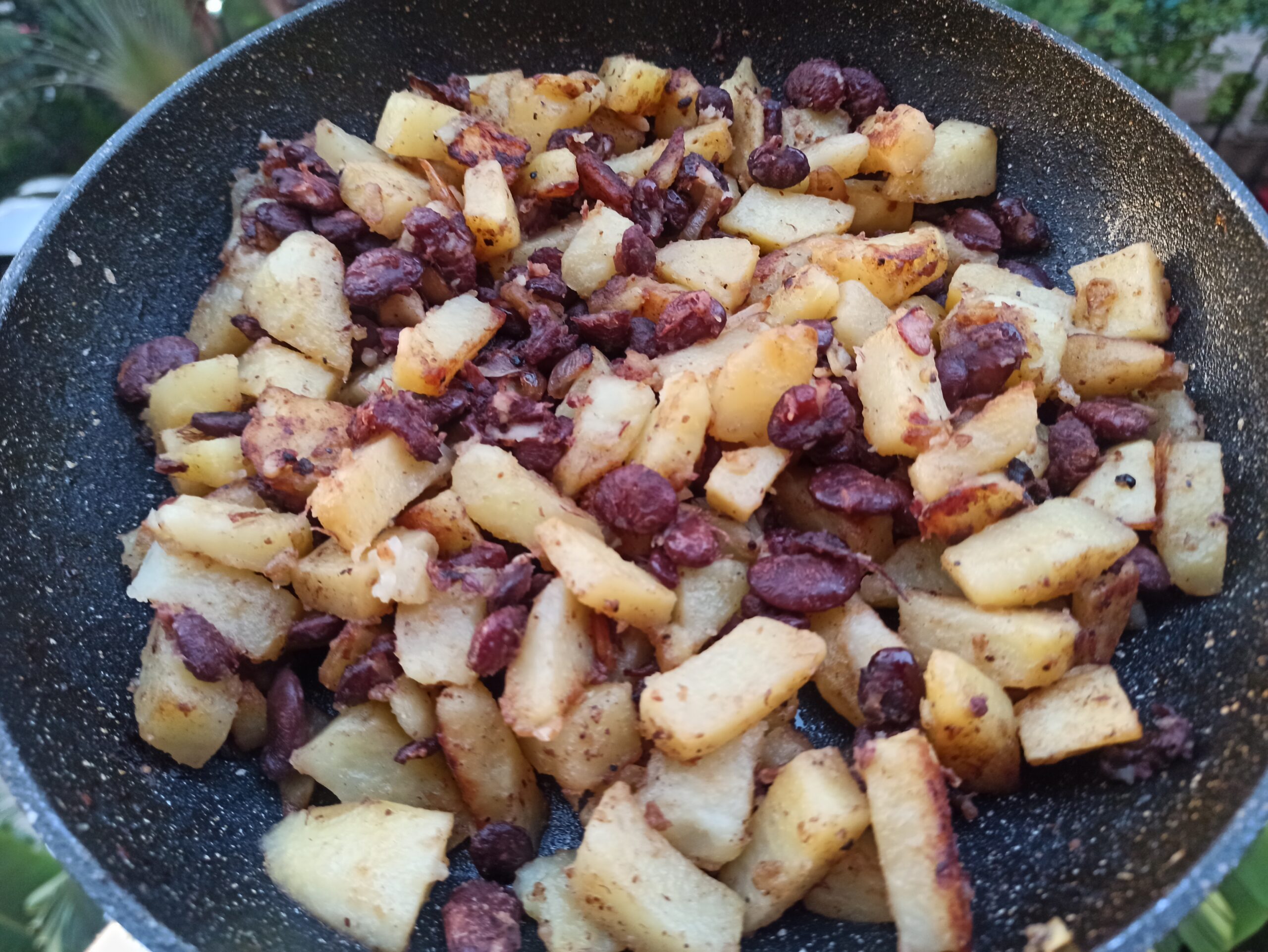 20 minutes
easy
3 servings
This is a meal that is full of fibers, protein, antioxidants, vitamins, and minerals. A combination of potatoes and red kidney beans doesn't just give you one delicious earthy meal, it also keeps you feeling energized with the right combination of carbohydrates and protein for your day. This is one easy meal to make for individuals, families, and children above 2 years. 
Adjust Servings
6

cloves of

Garlic

1

cup of

boiled Kidney Beans

You can use canned beans if freshly boiled beans are not available.

3

pieces of

big Potatoes

3

tablespoon of

Sunflower Oil ( or any mild flavor oil )

A bit of Salt

A bit of White Pepper
Directions
1.
As preparation, crush the garlic. Cut the potatoes into small cubes, wash, rinse water, place in a colander to be air-dried.
3.
Add crushed garlic when the oil is very heated.
4.
Add potatoes when garlic is turning red, stir all of them well and cover the pan with a lid for 5 minutes.
5.
Add a cup of water and cook in high heat until potatoes get softer.
6.
When potatoes are cooked, add a cup of boiled kidney beans, stir them all well.
7.
Add salt and white pepper on top of potatoes and beans.
8.
After 5 more minutes on heat, the dish is ready to be served on a plate.
Notes
Enjoy it with rice or pasta or bread or vegetables as you desire.