Lentils Soup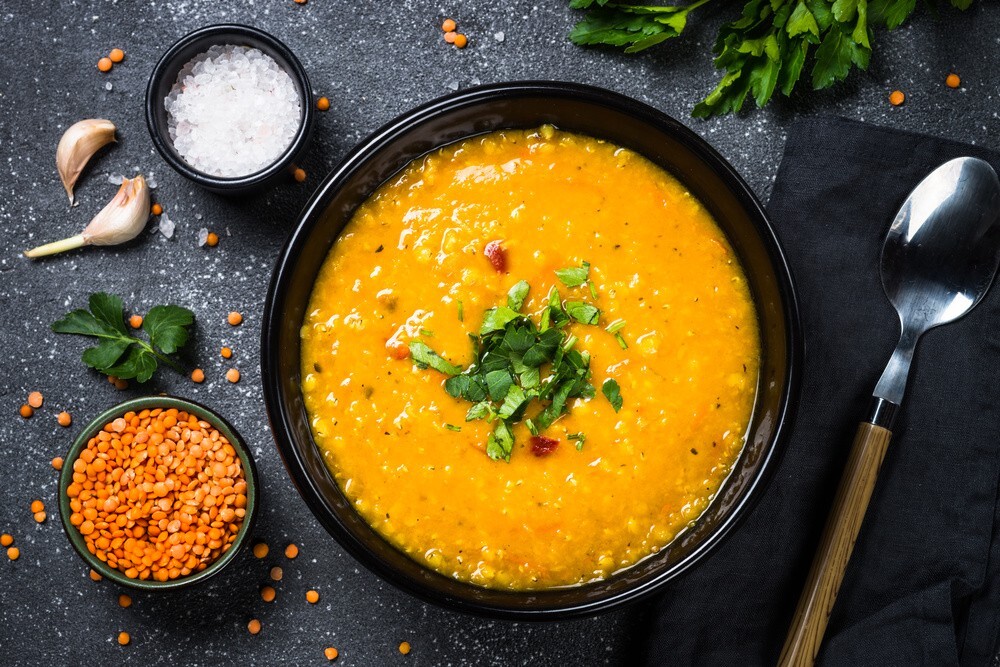 40 minutes
easy
6 servings
Lentils are essential food for Burmese households just like chickpeas. We love to make soups and curries with them. We cook different styles of soups and curries with them also.
We mainly use red and yellow Lentils. We use Lentils so widely that we even introduce them to our babies when they start solid food under 12 months old time. But we would cook it regularly to our elders at homes as well. Because Lentils are one of the superfoods for everyone and this should be your go-to food when you are vegan.
Adjust Servings
1

medium

Onion

4

cloves of

Garlic

Some

Ginger

A bit of

Red Pepper

4

cups of

Red Lentils

Half

teaspoon of

Sea Salt

Half

teaspoon of

Black Pepper

A bit of

fresh

Parsley
Optional
1

teaspoon of

Tumeric powder
Directions
1.
Preparation
Chop Onion, Red Pepper and Parsley. Also crush Garlic and Ginger. Wash Lentils and soak in water for about 10 minutes before cooking.
2.
Cooking
Heat a bit of cooking oil in the pot. Add crushed Garlic, Ginger, Red Pepper and chopped Onion when the oil is heated.
3.
Add Tumeric while stir-frying Onion, Garlic, Ginger and Red Pepper.
4.
Add washed and drained Lentils in the pot, add Sea Salt and cook everything together for 5 mins.
5.
After 5 minutes, add 4-5 cups of water and continue to cook everything.
6.
Water will drain a bit and Lentils would be well-cooked after 20 minutes.
Notes
Serve the soup alone or as main dish or side-dish depends on your meal plan.