Okra & Kidney Beans Stirfry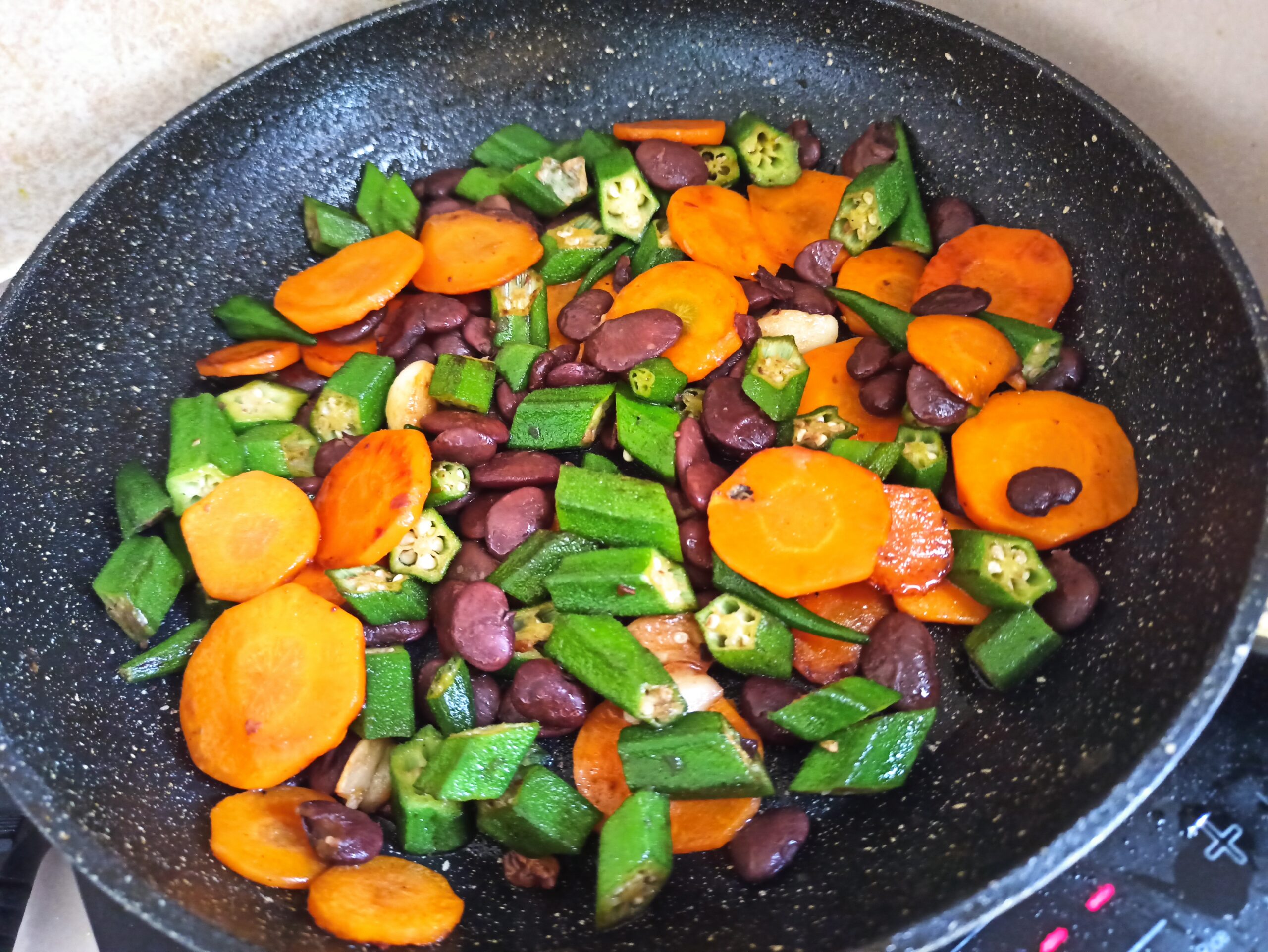 25 minutes
super easy
3 servings
This stirfry is so simple and easy to cook yet it is a very nutritious and beautiful dish you can serve as a main dish or side dish from simple daily mealtime to the special occasion. It is a healthy meal for everyone as well. The balanced combination of protein, carbohydrate, vitamins, and minerals for the human body. Did I mention that it is so delicious and the sweetness of beans, carrot, and okra all melted in garlic aroma?
Adjust Servings
260

gram of boiled or steamed

Kidney Beans

About 1 cup of beans

200

gram of

Okra

200

gram of

Carrot

1-2

cloves of

Garlic

1

tablespoon of

cooking oil

Little

Salt

Little

White Pepper
Directions
1.
Preparaion
Please chop the garlic finely and chop the size you desired to Carrot and Okra.
2.
Cooking
Heat the pan with oil. Add chopped garlic when the pan is heated and make the pan be aromatic with the garlic before the actual cooking begins.
3.
Add the chopped Carrot when garlic turned golden and continue to cook together until Carrot is semi-cooked.
4.
Then add chopped Okra to the pan and pan-fry with Carrot.
5.
After 5 minutes, add boiled Kidney Beans, sprinkle salt and white pepper.
6.
Continue to stir-fry everything for about 10 minutes with low-medium heat temperature.
After that, you are ready to plate this beautiful Okra & Kidney Beans Stir-fry.